6" Needle-Felted Character Dolls
These dolls are available in your choice of Middle Earth character (no orcs or bad guys, please). Photos of Thorin (in two different outfits) and Nori are available below, to give you an idea of the style of these dolls.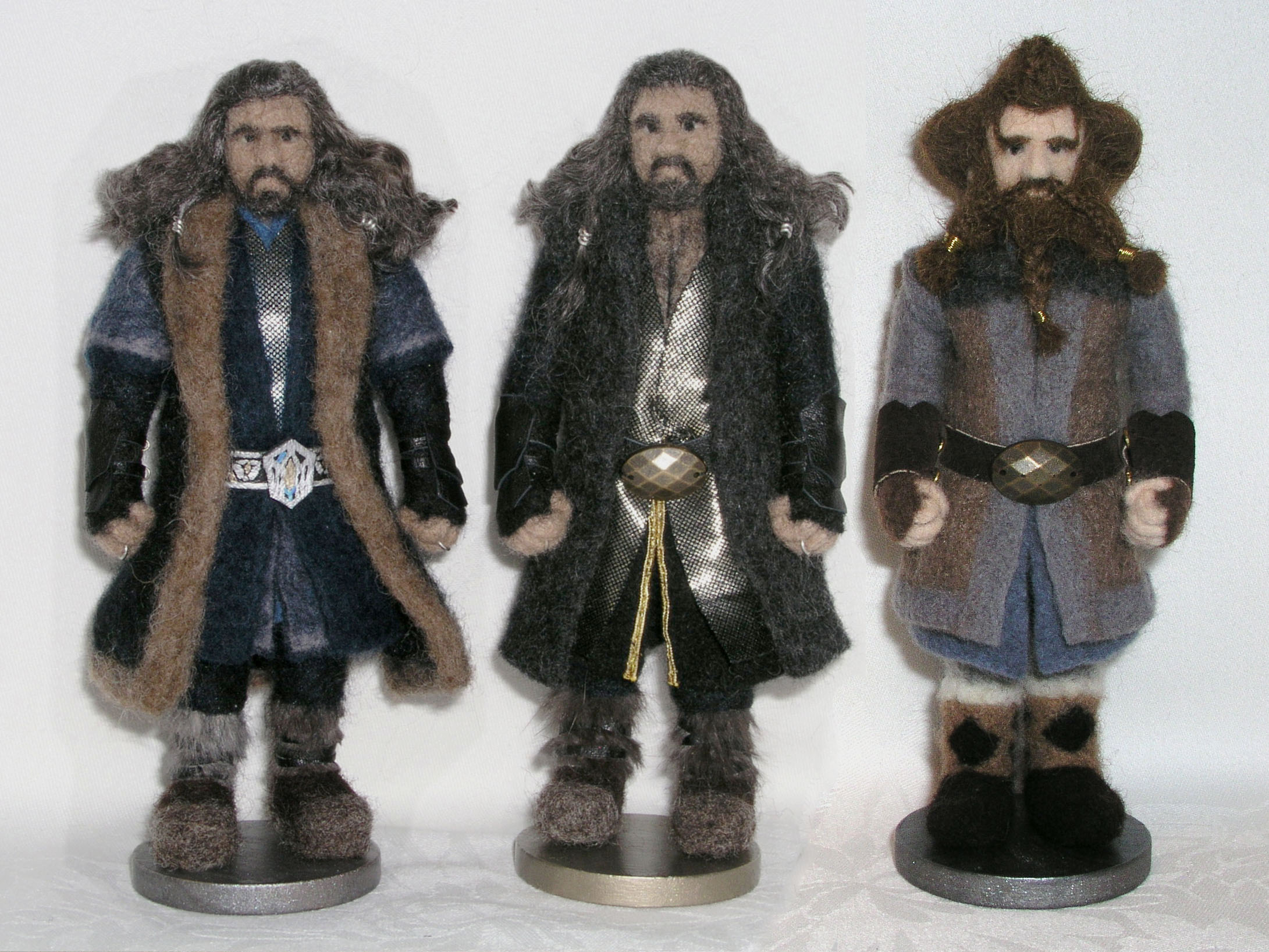 This line of dolls was designed to fit into dollhouses or dioramas using 1:12 Scale objects, each character standing approximately 6 inches tall on a small wooden base. Aside from the stand, nothing is removable -- the doll is a one-piece and non-poseable item.
The dolls are handcrafted, one at a time, from Merino wool roving, solidly needle-felted "in the round". (For more information about the making of my needle-felted dolls, please read this page.) Depending on your choice of character and their outfit, accessories may be made of leather or metal (e.g., belts, arm guards and hair bands). Due to the nature of the work, there will always be slight variations in design and detail between finished pieces. PLEASE ALLOW EIGHT TO TEN WEEKS FOR US TO MAKE YOUR DOLL.
Each 6" Middle Earth Hero Doll is $195.00 + Shipping
For more options and information about our custom-order Middle Earth dolls, please CLICK HERE.
Thorin Oakenshield
------------------------------------







Available in either his "Travel" or "Final Battle" outfit.
Click on the photos above to see full-size pictures.
Nori
------------------------------------