Handsewn Wool-Felt Play Food

All through our childhood, some of our very favorite toys were our pieces of plastic play food. We spent endless hours "cooking, baking and serving" our culinary creations — and even went so far as to create menus for our various "restaurants". As the years went by, our play food was stored away in the corner of the closet in a big plastic bin, waiting for the day that we could pass it on to our own children. Then, it happened . . .

A cloudy day dawned, and we began to read articles about the new findings on the horrors of the plastic chemical BPA. By that same afternoon, we had totally decided to eliminate as much plastic in our house as possible and come up with safe, more natural alternatives. What was an alternative to all that fabulous play food? Talk about BPA-filled plastic — the stench permeated the room when we opened that closed-up bin! So, Elizabeth and Mom started browsing online for some ideas, and it didn't take them long to find the idea of play food which was handsewn from wool-rayon felt. This was the perfect alternative to our dearly loved plastic pieces, and it actually allowed for more choices and food types than ever available in store-bought sets.

Elizabeth started out by using some patterns, but the more food she makes, the more she enjoys coming up with her own ideas. Some of the food looks actually real, and this is a real favorite whenever we put on a display of our needlecrafting work. (Before you leave, be sure to check out the miniature pickle chips — they are absolutely the cutest things you'll ever see!) Anyway, she's always creating more pieces, so be sure to check back, as additions will be added to this page as things are finished and photographed.

Check out the slice of Swiss cheese. This is the ONLY place you'll ever see it, because it took Elizabeth THREE HOURS to do all those stitches, so you couldn't afford to have her make one (even if she hadn't said that she'd never make it again).
Brie Cheese Set
------------------------------------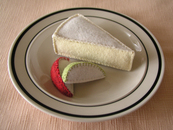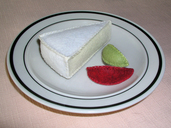 Click on the photos above to see full-size pictures.
A piece of French Brie cheese served with two slices of apple on the side.
Cheese & Veggie Omelette
------------------------------------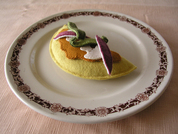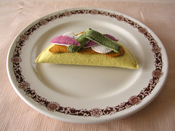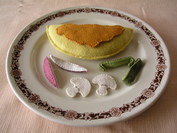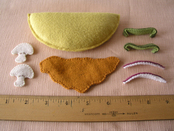 Click on the photos above to see full-size pictures.
A veggie and cheese omelette with removable toppings, including cheese, mushrooms, peppers and onions.
Cuban Dinner
------------------------------------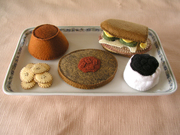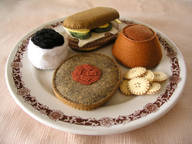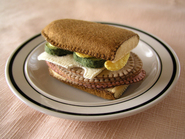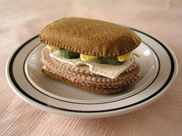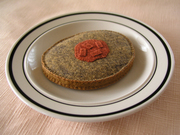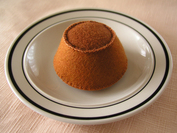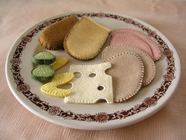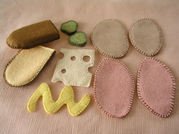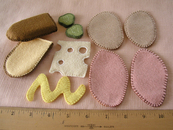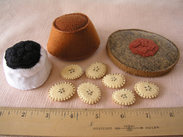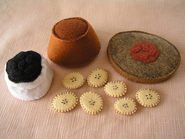 Click on the photos above to see full-size pictures.
A full Cuban dinner, including a slice of Boliche, black beans and rice, a Medianoche Cuban sandwich (including ham, pork, Swiss cheese, pickles, mustard and mayonaise), a Flan de Canela and Plantain Chips.
Pizza Slice: Pepperoni with Veggies
------------------------------------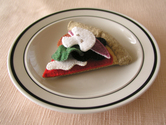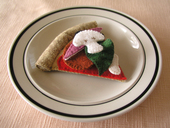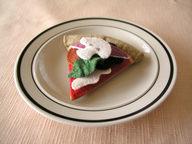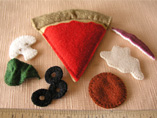 Click on the photos above to see at full size.
Slice of pizza with red sauce and six toppings, including mozzarella cheese, pepperoni, onion, black olives, basil and a mushroom.
White Pizza Slice: Brie and Pesto
------------------------------------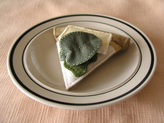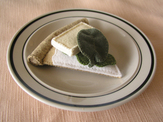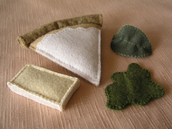 Click on the photos above to see full-size pictures.
Slice of pizza with white ricotta sauce and three toppings, including pesto, a slice of Brie cheese, and a basil leaf.
Pizza Slice: Cherry & Apple Dessert
------------------------------------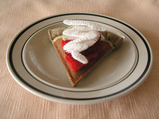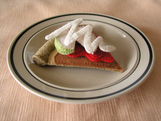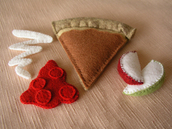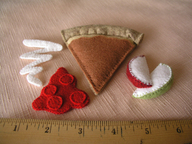 Click on the photos above to see full-size pictures.
Slice of dessert pizza with brown-sugar sauce and three toppings, including cherry filling, apples, and white-sugar icing.