The Double Life of China Smith (TV Star Parade)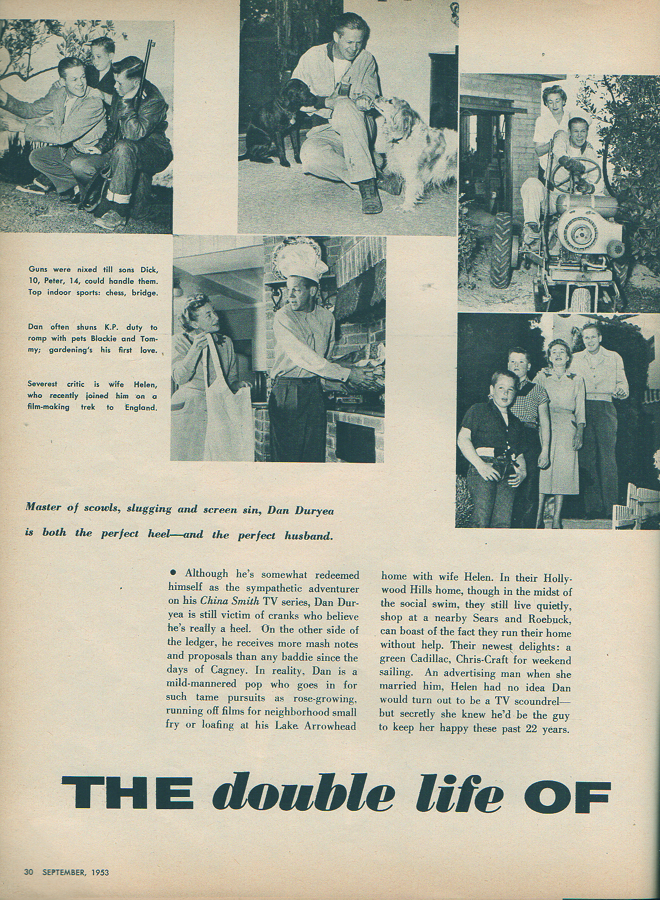 TV Star Parade
September 1953, page 30-1

THE DOUBLE LIFE OF CHINA SMITH
Master of scowls, slugging and screen sin, Dan Duryea
is both the perfect heel — and the perfect husband.
Although he's somwhat redeemed himself as the sympathetic adventurer on his China Smith TV series, Dan Duryea is still victim of cranks who believe he's really a heel.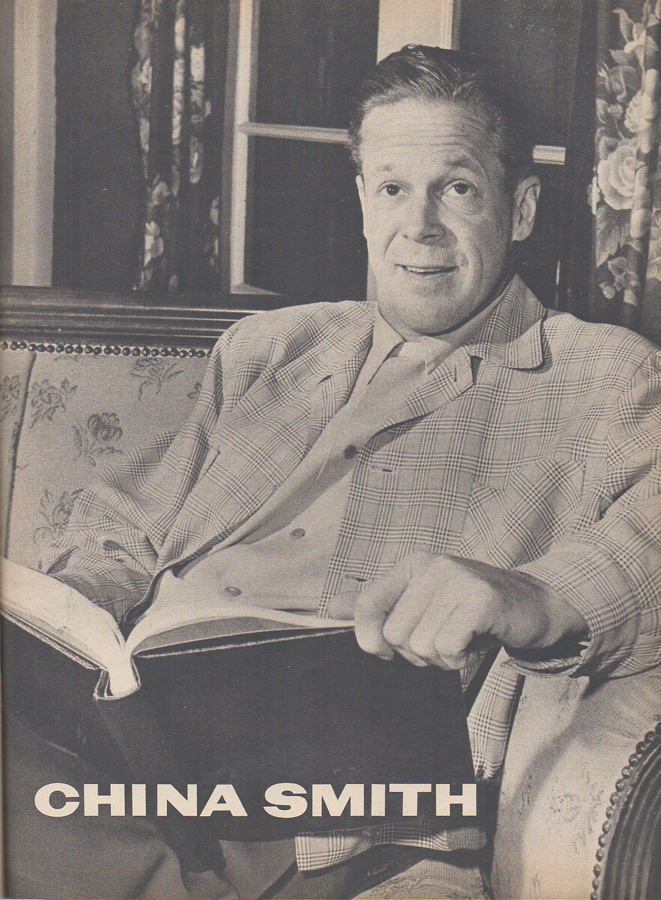 On the other side of the ledger, he receives more mash notes and proposals than any baddie since the days of Cagney. In reality, Dan is a mild-mannered pop who goes in for such tame pursuits as rose-growing, running off films for neighborhood small fry or loafing at his Lake Arrowhead home with wife Helen. In their Hollywood Hills home, though in the midst of the social swim, they still live quietly, shop at a nearby Sears and Roebuck, can boast of the fact they run their home without help. Their newest delights: a green Cadillac, Chris-Craft for weekend sailing.

An advertising man when she married him, Helen had no idea Dan would turn out to be a TV scoundrel — but secretly she knew he'd be the guy to keep her happy these past 22 years.